The Northern Lights and Blue Lagoon are just the beginning of this country's epic wonders. If you want to pack in some of the most unforgettable views nature has to offer, you should book a ticket to Iceland immediately.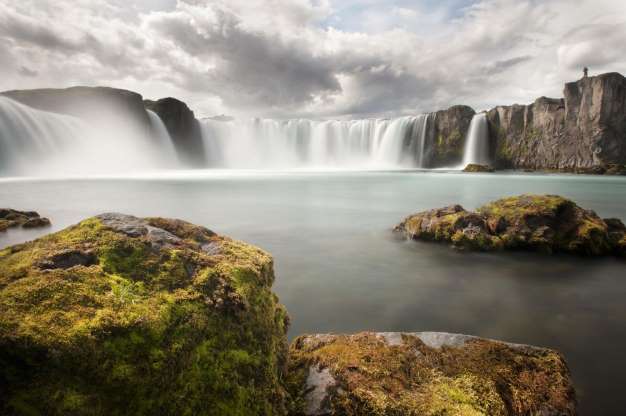 Water of the gods, waterfall
There's even this beauty called "The Waterfall of the Gods" (or Goðafoss). History has it that in the year 999 a holy man made Christianity the official religion of Iceland. After his conversion, he threw Pagan statues into the waterfall, making it the official symbolic site of conversion.