It's time to take a peak domestic life of one of the world's most well loved couple's new luxury home purchase. Newlyweds George Clooney and Amal Alamuddin are settling nicely into their recently purchased 10 million dollar manor in the British countryside.  The classic built home got a facelift complete with its own cinema, a new pool house, and a grand terrace. The couple The Clooneys, one of the most high-profile couples on the world stage, have been virtually invisible in their home village, screened by a veil of lush foliage that reveals only a hint of rooftop and a glimmer of a boathouse next to the water's edge.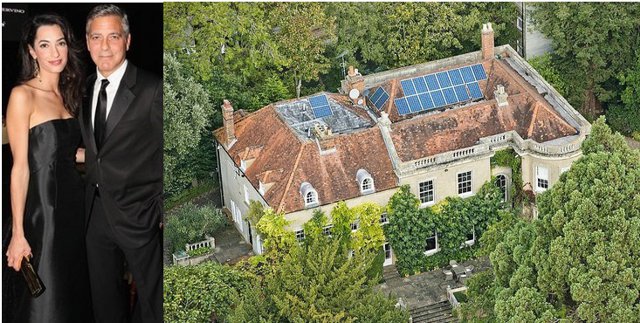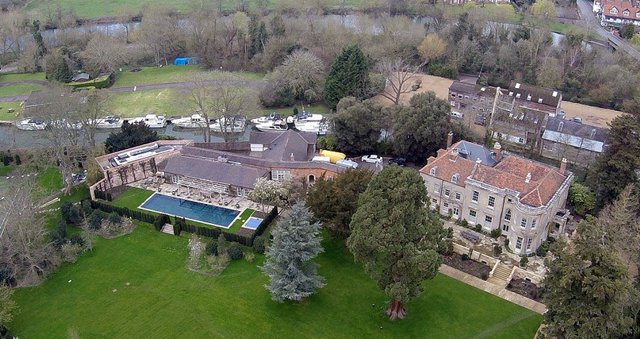 The historic house sits on a four-acre island in the middle of the Thames, about 40 miles west of London, making the remote feeling estate a convenient getaway. An immaculate crystal chandelier is the centerpiece of the home's formal dining table, which is sheathed in a luxe grasscloth wall covering.  A gravel drive leads to the home's classically framed front door, where climbing ivy adds the perfect amount of English charm to the home's exterior.
Remodelled during the Georgian era, the house, stands on a five-and-a-half acre island on one of the most idyllic stretches of the Thames, at Sonning Eye, which marks the boundary with Oxfordshire.